Diese Veranstaltung hat bereits stattgefunden.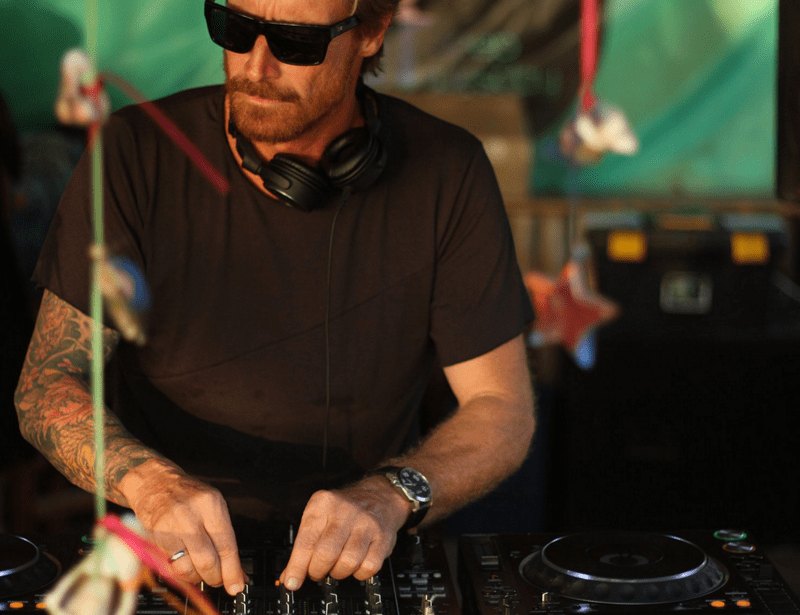 Peter Ottinger founded the Itaúna Sound Movement in Costa Rica in 1996. Event Organiser & Intern. Dj Collective based in St. Teresa, Costa Rica. The Itaúna Sound Movement created the first electronic party at the beachfront in St. Teresa in 1996. Full Moon Party, Deep Tuesday & Itaúna Sunset Sessions are the current events which attracts many tourists from all around the world.
Peter is from Vienna and a very passionated Dj. He used to party in the Viennese electronic music szene in young years when he got influenced from Viennese most famous producers Kruder & Dormeister, Makossa & Megabalst, Dj DSL, Rodney Hunter, Crazy Sonic etc. Just a few to mention. In young years Peter decided to travel the world where he discovered Costa Rica after travelling 19 months through North, Middle and South America. After that he bought land in Costa Rica where he built a B&B and founded the ISM. He lived there the last 26 years. Peter plays in different clubs in C.R, San Jose like Lubnan, Antik & Vertigo, etc. He is also a current guest at Dj Makossas & Sugar B s Swound Sound radio show at radio FM4 Vienna.
His parties attracted famous Dj's and producers from around the world. Peter played with: M.A.N.D.Y (Phillip, Get Physical), Audiofly (Anthony, Crosstown Rebels) Ray Okpara (AMMA Rec.), Nima Gorji (Flying Circus Rec.), Lex Luca (House Fm London), Christ Burstein (Los Cabrar, Rural Rec.) Dj Makossa & SugarB(Stripped Down Rec), Dj Urbs (G-Stone Rec.), Hofer 66 (Ibiza Global Radio), Eli Rojas (Blue Marlin Bar Ibiza), Andy Clockwork (Elephant Chords), Hesh Donnerstag ( Kitu Rec.), Agent of Vibes, PEX CREW, Mr. Black, Dj Sweet Bo, Mobius Strum (H.S.O), Richard Salazar (H.S.O), Mellisa O, Faceblind, just to mention a few who he shared the dancefloor.

Veranstaltung Navigation